Vacation in Paris Blog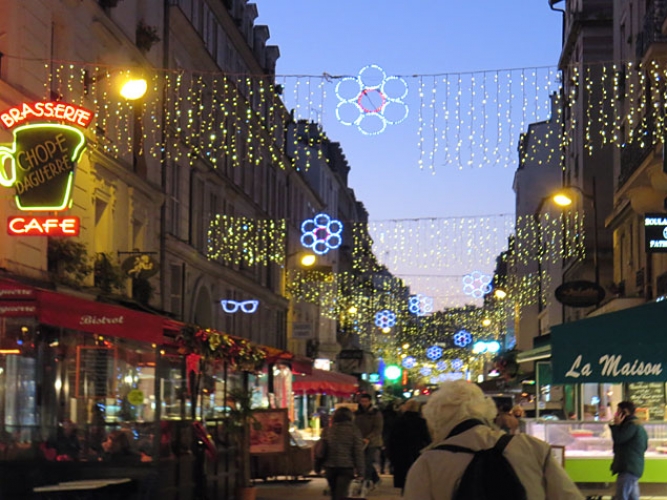 Places To Visit - Posted on Dec 19,2016 by Hampton*Jan
Celebrating the holiday season is a magical time of year experience for all. Here are some of our favorite things to do in Paris over the holidays.
Ice Skating
For active winter fun, there are outdoor skating rinks in Paris which are available from December through February. If you'd like to admire the Eiffel Tower while skating, you should check out the rink at Trocadero. There's another great rink at Hotel de Ville, Paris's City Hall. Some skating rinks offer free entrance if you bring your own skates, but rentals are also available. So put on your hat, gloves, scarf and head to the skating rink!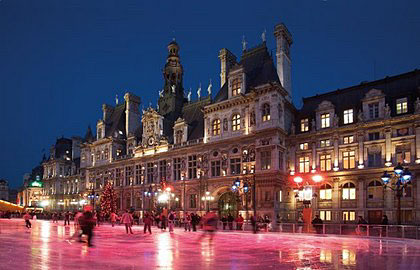 Winter Markets
Le Marche de Noël - Winter markets are a great way to spend a chilly day and get some shopping; what great gifts to bring home! Vin chaud, hot wine, is sold at the markets along with marrons chaud, roasted acorns and provide a great way to help warm. The most popular markets include Montmartre, Gare Saint Lazare, Place de la Republique, Place des Abbesses and Place de la Bourse.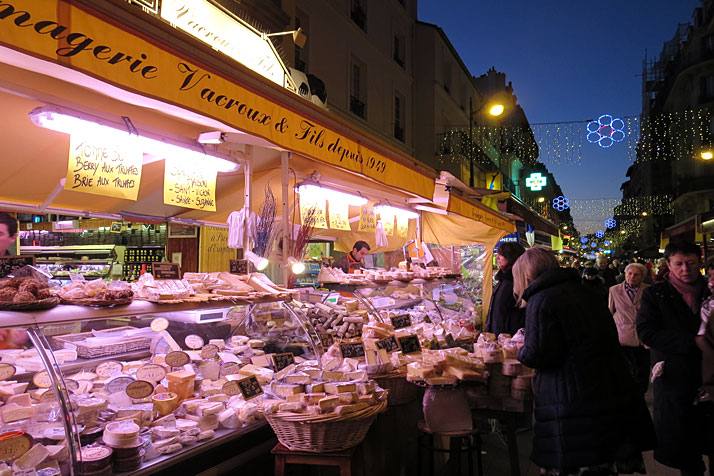 Department Stores
For some serious shopping or to just window shop, as the French say, "window licking," department stores are best to be experienced during the holiday season. The windows have sparkling garland, tempting goods and unforgettable displays, which all makes for cheerful customers. The Galeries Lafayette, Le Bon Marche and Printemps department stores are among the best places for shopping all over Paris. They all compete with one each other for the most fabulous animated window displays, so you're in for a treat. Thoughtfully, the stores provide wooden steps at the windows so that even the tiniest can get a good view.
Music and the Arts
The Opera Garnier and the Musée d'Orsay are great spots to visit and escape the winter cold. See the memorable impressionists' tour at d'Orsay or enjoy one of the seasonal ballet performances at the Opera. How about a concert at the recently renovated La Sainte Chapelle, Palais Garnier or the newly-opened Philharmonie de Paris?
Even those not of the Catholic faith will be moved by Christmas at Notre Dame Cathedral. Every year there's a seasonal atmosphere that includes a childrens choir that sings Christmas songs throughout the holiday period. A nativity scene is set up on the steps outside, while a light show paints works of art onto the cathedral walls. For an unforgettable Christmas Eve in Paris, be sure to attend the midnight Mass.
Lighting up Paris
When you're in Paris, one of the most spectacular things that you can do is to admire the countless lights that are on display throughout the city. One of cities greatest treats is strolling down the glowing Champs Elysées during this festive time. From late November through mid-January, holiday lights adorn the streets, buildings, monuments with a dazzling display of lights on the trees that line the long boulevard. Be sure to see the lights at Place Vendôme, Avenue Montaigne, Forum des Halles or Bercy Village. All of these places are imbued with festive and cheerful atmosphere.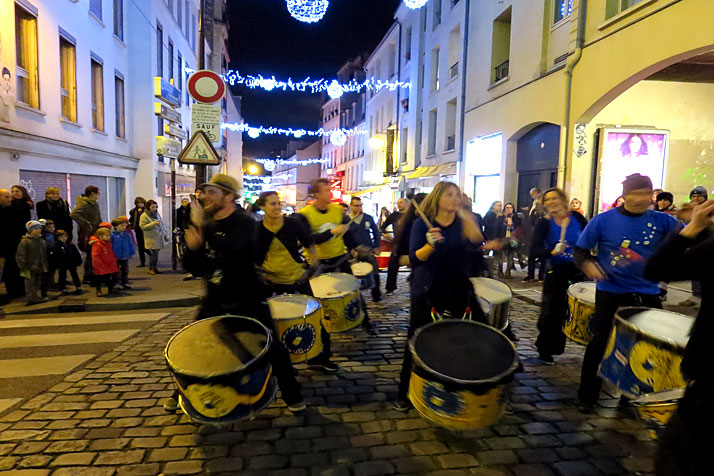 Fun for the kids, big and small
Manèges de Noël - Christmas Carousels - these seasonal merry-go-rounds pop up in every neighborhood in Paris at this time of year. The biggest are at Hôtel de Ville and the Eiffel Tower, but more fun are the charming rides in less touristy neighborhoods.
Don't miss the Grande Roue Ferris wheel, The Big Wheel is part of the Christmas village on the Champs-Elysées. Perched at a height of 70 meters, the world's largest Ferris wheel, you can enjoy a breath-taking view.
Dining on out on Christmas Day
Many Paris restaurants are closed on Christmas, but some are open and will be serving holiday meals. For a list of ideas from budget to expensive, check out: http://parisbymouth.com/celebrating-christmas-in-paris-restaurants/

Another great idea is to enjoy your Christmas dinner cruise on the Seine. It'll be an unforgettable way to see Paris and enjoy a great meal. Here's some ideas: http://www.bateauxparisiens.com/index.cfm/page/LID/2/rid/4198/
That's just some of the fun things to do while in Paris at Christmas time. Just take your time strolling the cobblestone streets and enjoy a chocolat chaud at one of the many delightful cafes while planning your next adventure.
Written by Donna Reynolds