Vacation in Paris Blog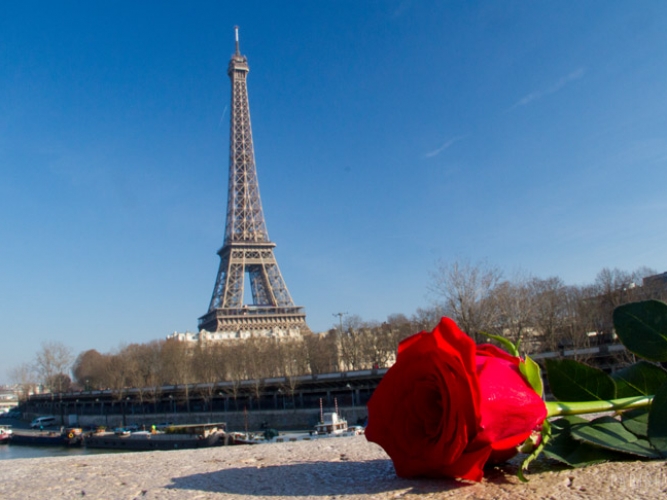 Places To Visit - Posted on Jan 16,2017 by Hampton*Jan
If you plan on visiting Paris over Valentine's Day, you'll be sure to have an even more magical experience in the most romantic city in the world. What better way to declare your love than to spend time together in the City of Light and Romance??
1. Where To Stay - Of course, renting an apartment is first on our list of things to do! Nothing could be more romantic than staying in your own pied-a-terre with a great balcony and a peek-a-boo view of the Eiffel Tower. You'll think that you died and went to heaven, Heavenly rue Cler that is! Check out ID #338 Heavenly rue Cler Market One Bedroom for a bit of romance at its best.
www.vacationinparis.com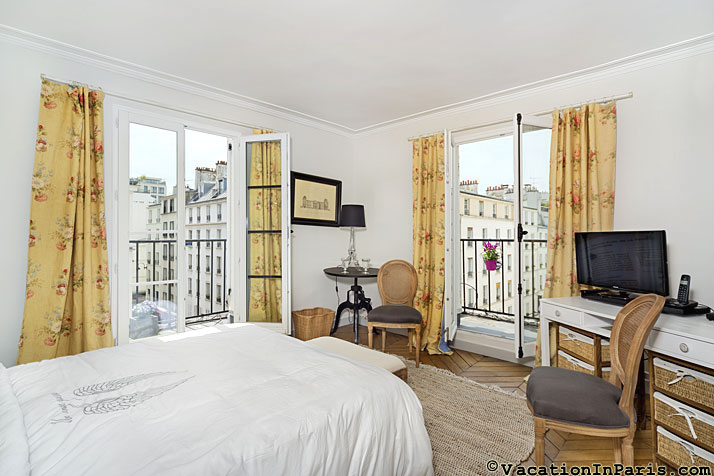 2. Take A Cruise - Book an evening dinner cruise on the Seine with your love and watch the scenery and lights as you go by. The city is definitely even more romantic under the stars....
www.bateaux-mouches.fr/en
3. Take In A Show - For a more stimulating entertainment, you can enjoy a dinner and show at a cabaret such as the well-known Moulin Rouge.
www.moulinrouge.com
4. The Way To Someone's Heart Is Through Their Stomach - Paris has no shortage of romantic restaurants, but be sure to make your reservation early to ensure you won't be left out in the cold on that special day. Check out this link from our friends at The Local for some inspiration.
www.thelocal.com
5. Visit The "I Love You: the Wall" - Mur des Je t'Aime - Located in Montmartre in the unassuming Square Jehan Rictus, the Wall of Love was created in 2000 by calligraphist Frederic Baron and mural artist Claire Kito. Frederic started collecting different ways to write "I Love You" by visiting embassies around the city. Built with 612 blue tiles with "I Love You" written 311 times in over 250 languages, it is 40m long. The red tiles signify parts of a broken heart, but we think it's the perfect place to declare your love.
Nearest Metro - Abbesses
6. Enjoy A Romantic Picnic In Your Apartment - No need to worry about the weather, we can deliver a picnic right to your apartment! Really! Market fresh foods, cheese, baguettes and wine are just a small selection of what's available. Even a cotton picnic blanket to take back home as a memento. Could it get any more romantic?
www.vacationinparis.com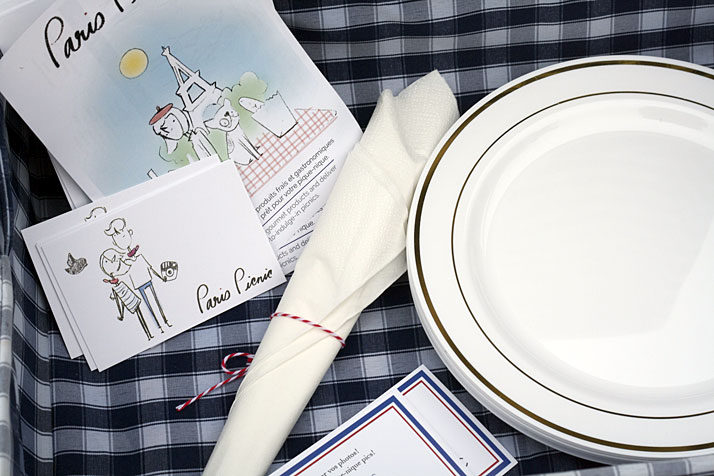 7. Opera Garnier - Going out for a show at night has always been a very romantic way to spend the Valentine's Day evening, but nothing beats the Opera Garnier. It really is one of the most beautiful buildings in Paris.
www.operadeparis.fr/en
8. Visit The Eiffel Tower Kissing Booth - If you're looking for a really great selfie with your love and a way to immortalize your stay in Paris, visit the Eiffel Tower on Valentine's Day. "Place To Kiss" signs will be scattered throughout the tower, all with the best views, much like a romantic treasure hunt to locate them all. How many photos will you take? There's also a large panoramic window that will be decorated with a painted Eiffel Tower "Place To Kiss" where you can leave a personalized heart with your names on it. The photo of all the personalized hearts will then be posted on the Eiffel Tower's social media pages. Before you leave, be sure to visit the customized photo booth and get a printed photo strip as a keepsake!
9. Ballet At The Aquarium? - Don't miss the special Valentine's underwater ballet performance at The Paris Aquarium. Watch Claire the mermaid as she seduces one of the aquarium divers! Only on Valentine's Day from 7.30am - 8.30pm.
5 Avenue Albert de Mun, 75016
www.cineaqua.com

10. Romantic Paris Basket - Why not surprise your special Valentine with our Romantic Paris Basket? It includes chilled Champagne, artisanal chocolates or macarons, and a dozen gorgeous red roses which will be hand delivered to your pied-a-terre. What a way to welcome your special love to Paris!
www.vacationinparis.com
11. Dark Valentine Night - For those who want to squeeze up close, why not try out the Dark Valentine Night at the Manoir de Paris? Hold on tight!
18 rue de Paradis, 75010
www.lemanoirdeparis.fr
12. Dining In The Dark - Or why not dine in total darkness at Dans le Noir? This is a restaurant which promises to be a unique sensory experience in the heart of Paris.
51 rue Quincampoix, 75004
paris.danslenoir.com/en/home/
13. Couples Massage - Since we're in the realm of experiences in the dark, why not a couples massage at the Spa Dans Le Noir? Ask for the Je t'aime massage, special for you and your loved one on Valentine's Day.
65 rue Montmartre, 75002
www.lespadanslenoir.com
14. The Movies - Why not just go to the movies and cuddle up? Paris has more movie theaters than any other city in the world. A large percentage of the movies are in English. Left Bank cinemas Action Christine and Action Ecoles feature old American movies. Is there a better way to spend a winter afternoon?
Photo©Parisianist