Vacation in Paris Blog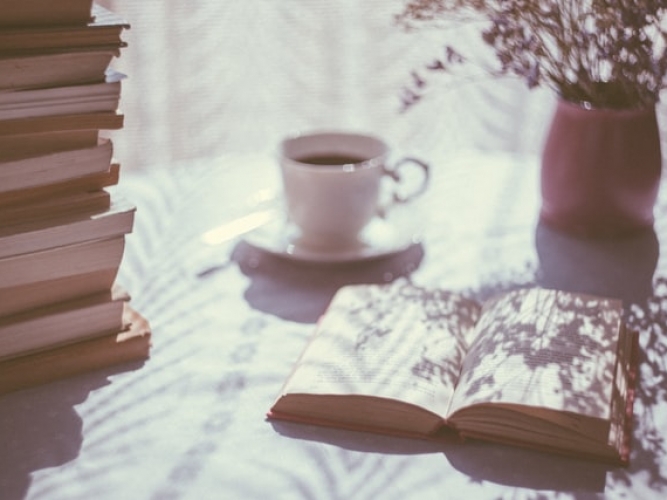 Places To Visit - Posted on Jun 24,2021 by Hampton*Jan
Getting ready for your Paris trip at last? Then get rid of your old, worthless guidebooks and make room for some "new" ones, guidebooks that will never be outdated.
Permanent Parisians by Judi Culbertson and Tom Randall is a guidebook that earned a permanent place on our shelves thanks to a family feud. My brother-in-law, who hadn't been to Paris in several years, brought his children to see the City of Light. My nephew, then a young teenager, was desperate to see Jim Morrison's grave. His father was adamant: he was not going to waste his time in Paris with the dead, so if his son wanted to see the grave, he was going to have to do it on his own and on his own time.
That was a red flag for me. I was not going to let my nephew be unhappy in this city which I love. Enter Permanent Parisians with its extensive maps and guides to Paris's cemeteries. My nephew and I were off to Père Lachaise Cemetery at 6 a.m. so that we would be back in time for the start of my brother-in-law's program for the visit. At that early hour, the quote from Balzac was reassuring: "When I feel myself flagging, I go and cheer myself up in Père Lachaise."
It worked. We followed the guide's maps through the cemetery's paths and arrived at Morrison's grave in an almost reverent mood. We were hardly the first; the grave is a pilgrimage site strewn with flowers and other tributes that have to be cleaned up regularly by caretakers. The experience confirmed the rest of the Balzac quote, "While seeking out the dead, I see nothing but the living."
It also was a reminder that visiting the city's final resting places is an an opportunity to learn a little history and pay homage to one's favorite Parisian of the past, people like Colette, Oscar Wilde, Gertrude Stein and Alice B. Toklas. Or Jim Morrison.
Another guide to Paris history – a very specific bit of history – is Ville Lumière, Annèes Noires : Les Lieux du Paris de la Collaboration. It identifies places frequented by Nazi forces during the Second World War. This amazing work was put together by an historian friend of mine, Cécile Desprairies, who has spent years studying that period both in France and Germany. She has managed to retrieve from the archives in both countries dozens of photos to show the occupiers at each of the locales. If you ever wondered where the Gestapo was based or where the terrible Rafle du Vel d'Hiver took place or even where the most popular German brothel was, this book can tell you. Yes, it's in French, but it's fairly easy to navigate with names and addresses and brief explanations along with the photos.
Of course, most of those restaurant guide books we've treasured are largely out of date now, but there is still one that will keep your mouth watering. It's an oldie, but goodie: Between Meals: An Appetite for Paris by the wonderful writer, A.J. Liebling. His prose is worth savoring and digesting slowly. I know he would salute me for recommending that you read it with a glass of something special within your reach.
Bon appetit et bon lecture. P.S.
My nephew says that Jim Morrison made me his favorite aunt.
Photo ©Freestocks
*****************************************************************
Our latest guest bloggers - Don and Petie Kladstrup
Don and Petie Kladstrup are authors of two best-selling books, the first being Wine and War: the French, the Nazis and the Battle for France's Greatest Treasure, a best-seller that has been optioned for a motion picture. Their second book dealt with World War I: Champagne: How the World's Most Glamorous Wine Triumphed Over War and Hard Times. Both books have been translated into more than a dozen languages.
Coming November 1st! Champagne Charlie: the Frenchman Who Taught America to Love Champagne
Don and Petie are former journalists. Don was a award-winning foreign correspondent for CBS and ABC Television News. Petie worked for several mid-western newspapers before serving as an assistant to the American ambassador to UNESCO in Paris. They are the parents of two daughters and have lived in Paris since 1978, splitting their time between the city and their country home in the south of France.