Vacation in Paris Blog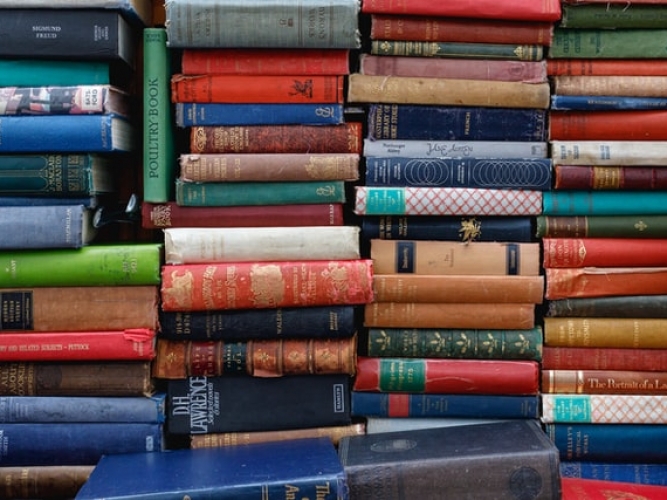 Places To Visit - Posted on Apr 02,2021 by JanSmi
Travel restrictions? Covid regulations? No problem. Paris is always right at your fingertips in the pages of books that bring the City of Light into your home and into your heart.
As a writer and long-time resident of Paris, I look for books that reflect my hometown accurately and yet keep the magic of the city alive. Some of the best are novels that capture reality but also something more.
One of my favorites is "The Black Tower" by Louis Bayard, who despite his very French-sounding name, is American, an American of poly-genre writing skills. He's written thrillers, historical fiction, young adult books, and a mountain-full of magazine pieces. If there's a bad one in the bunch I haven't found it. This one, "The Black Tower," is set in the early 19th century during the Bourbon Restoration. Into this unsettled and treacherous Paris steps Vidocq, the feared chief of the newly-established undercover police. Vidocq, who is based on the eponymous real-life founder of plainclothes police, must unravel the mystery of a boy locked in a black tower. Could the child be the lost king of France?
There's plenty of suspense, conspiracy and clever sleuthing. Vidocq, the real Vidocq, that is, may have been the first great detective of the modern age, so the only bad thing about this book is that it does not have a sequel. (Are you listening, M. Bayard?)
Judith Rock goes back to an even earlier Paris, that of the 17th century in her series of Charles du Lac mysteries. These books with their wonderful titles –"The Rhetoric of Death, The Eloquence of Blood," etc. – are eye-openers to history. For instance, there are dancing Jesuits. Yes, dancing Jesuits, as well as plenty of drama and enough mystery to keep one turning the pages. Rock is meticulous in her depiction of the city with enough landmarks that still exist to let you follow her rhetoric teacher (du Lac) on his travels through the city. "The Rhetoric of Death" is the first in the series. Even though it's not necessary to read them in order, it's more fun that way.
If you're of a more contemporary bent, head for the Jean-Baptiste Adamsberg novels by Fred Vargas. These plunge into today's Paris police procedures and will console you for the fact that there are no more Maigret stories. Adamsberg is blessed with a full component of sangfroid and just enough angst to be the ultimate Parisian. The first one in the Adamsberg series is "The Chalk Circle Man" and it will leave you in awe of both Adamsberg and his creator. Vargas was trained as a Medieval historian and archeologist and she (yes, she) brings all the meticulous detail those fields demand to her work as a novelist.
A special call-out goes to Sian Reynolds for her fabulous translations of Vargas's work from French into English. It's seamless and beautiful.
Sort of like Paris itself.
Photo ©Ed Robertson
*****************************************************************
Our latest guest bloggers - Don and Petie Kladstrup
Don and Petie Kladstrup are authors of two best-selling books, the first being Wine and War: the French, the Nazis and the Battle for France's Greatest Treasure, a best-seller that has been optioned for a motion picture. Their second book dealt with World War I: Champagne: How the World's Most Glamorous Wine Triumphed Over War and Hard Times. Both books have been translated into more than a dozen languages.
Coming November 1st! Champagne Charlie: the Frenchman Who Taught America to Love Champagne
Don and Petie are former journalists. Don was a award-winning foreign correspondent for CBS and ABC Television News. Petie worked for several mid-western newspapers before serving as an assistant to the American ambassador to UNESCO in Paris. They are the parents of two daughters and have lived in Paris since 1978, splitting their time between the city and their country home in the south of France.