Vacation in Paris Blog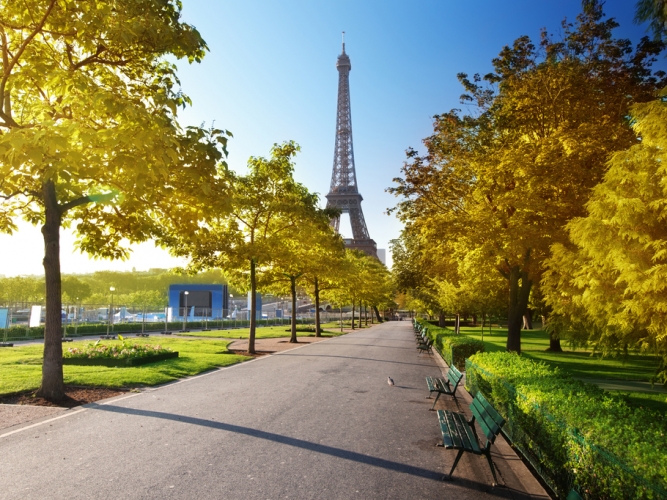 Places To Visit - Posted on Sep 10,2014 by JanSmi
Time to break out everything pumpkin flavored as it's the signature taste of fall! Students begin to fill classes and people everywhere begin to break out those sweaters and long pants. Did you know major tourist destinations drastically decrease in price which means instant savings for fall vacationers! If you've been waiting for the best time to take a trip, then your dreams may come true with great vacation deals in the fall.
If you want to take a fantastic trip to Europe, you are bound to find great bargains on Paris vacation rentals that feature all the amenities you'd expect from a fully furnished home! One of the biggest advantages of traveling to Paris this fall is the opening of the 43rd Paris Autumn Festival that runs until December 31, 2014! Not only do you get to experience this artistic festival, but you won't have to fight large crowds because it's off-season!
This years' festival features 54 events that include visual arts, performance, theater, dance, music, cinema and unique art. While you enjoy the festival, you have the ability to find the best places in the world to eat that will spark your palette in ways you can't image. Picture yourself sitting at a coffee shop, drinking a latte and watching the trees around you change into beautiful colors of autumn.
You can expect cooler temperatures during the fall; however, weather tends to be unpredictable, so be sure to pack versatile apparel for cool and sunny conditions. The average temperature range in September varies from lows around 55 degrees Fahrenheit and highs around 69 degrees Fahrenheit and will get cooler as the season progresses. Average rainfall for the month is around 2.1 inches so pack an umbrella just in case!
While you roam around Paris this fall, make sure to also check out The Sea in Paris, 45 Million Years Ago exhibit that runs through December 31, 2014. This exhibit reveals the depths of the Paris Catacombs that used to be a part of a vast tropical sea ecosystem. This natural history exhibit is located at the Paris Catacombs and is perfect for those seeking a unique thrill!
Whatever your reason may be to travel this autumn, be sure to check out Paris! Prices are cheaper, more festivals and exhibits are open and you get to see the fall foliage!