Vacation in Paris Blog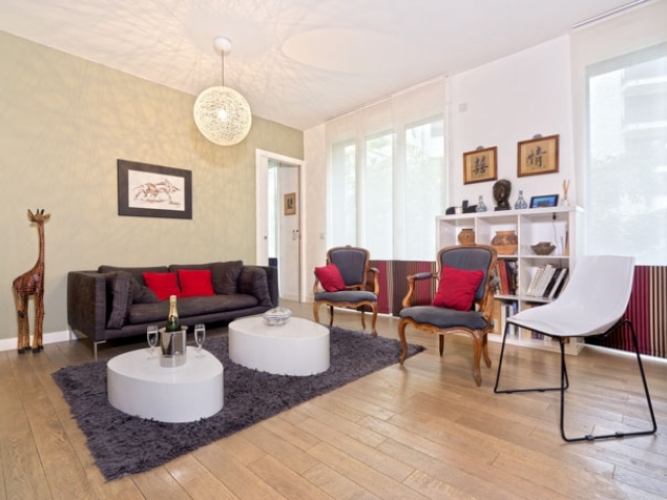 Places To Visit - Posted on Sep 09,2014 by JanSmi
Discover the Benefits of Short-Term Apartment Rentals in Paris
Finding a living space is one of the most essential parts of an extended stay abroad.  However, it's often difficult for travelers to live within a modest budget yet find a quality living environment suitable for more than a few nights. Fortunately, there's the often overlooked option of renting an apartment. Read on to discover why this travel option may be the perfect living solution for your future stay in Paris.
·         Save Money
Renting an apartment while overseas is a cost saving option for your stay. Apartments provide more spacious living quarters that are far less expensive than the cost of renting a hotel room at almost half the cost.
·         Cut the Cost of Food
Apartment rentals can save tourists significant amounts of money when renters utilize their kitchen. Rather than eating out for each meal, travelers can eat more economically by purchasing groceries and preparing meals themselves.
·         Experience the Culture
Apartments can provide opportunities for a more authentic experience abroad. Converse with native residents in your neighborhood to learn about restaurants, shops, and sites favored by the locals. As you'll be staying at your travel destination for more than a few days, you'll have plenty of time to explore what lies beyond a city's most popular tourist sites.
·         Travel in Groups Affordably
Apartment rentals are also perfect for families or larger groups of people traveling together. Instead of paying for multiple smaller rooms in hotels, apartments provide groups with a single, more spacious option.
·         Security
As short-term apartment renters you can rest easier knowing your belongings are secure. Your possessions are safely locked as you enjoy your day about town. What's more, apartments are also free of entries from housekeeping staff without your knowledge.
·         Experience Comforts of Home
For those seeking the familiar conveniences of sofas, tables, coffee pots, and private tubs, look no further than a short-term apartment rental. Apartments will provide the space and amenities you desire to make your trip abroad feel more like home, providing the best of both worlds.
The Vacation in Paris Difference
Now that we've provided the advantages of short-term apartment rentals, let us explain why Vacation in Paris is the premier apartment rental company for you. To begin, we provide exceptional service for all of our guests through a commitment to quality and convenience.  With over 160 high quality apartment rentals in Paris alone, our friendly and knowledgeable staff has the experience to meet any accommodation. Our apartments come in a variety of sizes, budgets and locations to fit the needs of any party.  We take pride in furnishing our flats specifically for travelers, while offering unique luxury features like outdoor garden patios and roof top terraces.  Additional amenities include unlimited international calling, cable, kitchen areas, and private bathrooms. Our apartment interiors also reflect an array of tasteful European styles and architecture that guests will be sure to enjoy. We further understand the importance of convenience, which is why for most apartments we mail your apartment keys and rental instructions to your home address before you even depart! Arrive in the City of Love free of hassle and worry.
Contact Vacation in Paris for more information about our outstanding travel accommodations with our short-term apartment rentals.  We look forward to making your travel experience unforgettable!
·