Vacation in Paris Blog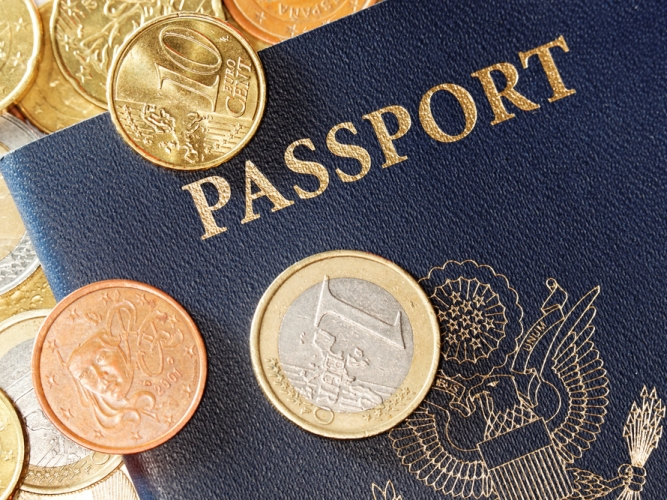 Places To Visit - Posted on Aug 06,2014 by JanSmi
Traveling the world can expose you to different lifestyles, exotic foods and vastly different cultures. Are you prepared to take a trip across the globe? If it's going to be your first time, there are some things you have to prepare for before you jet set off to a destination outside the United States.
Passport
Most U.S citizens must use a U.S. passport to travel overseas and to re-enter the United States. The reason why its 'most' U.S. citizens is because some people have dual citizenships to their country of origin, but in many cases you will need a passport. A passport is an internationally accepted document that verifies your identity and your citizenship. So before you start looking for vacation rentals in France or other parts of the world, start with getting your passport.
Safety
As a U.S. citizen, safety is the utmost importance when traveling abroad so it's beneficial to research where the nearest U.S. Embassy or Consulate is located at in the country you are visiting. They offer emergency assistance 24 hours a day, 365 days a year, to make sure you have any information you may need in case of trouble. Be sure you know their contact information because it may come in handy during a time of need.
If you're among one of the millions of people who have a cell phone, check with your service provider in terms of overseas usage. You may find out they offer special rates to make phone calls and allow you to stay connected to your mobile device. Sometimes, you may even be able to purchase temporary phone chips that can be seamlessly integrated into your current device and work in the country you are in.
Driving
Do you plan on renting a car or driving while on vacation? If so, you may need to obtain an International Driving Permit. Driving overseas can be much different than driving in the United States because many countries use different measurements of speed, altered driving signals and even drive on opposite sides of the road. Conduct some research on the country you are visiting from their specific Embassy and you will often be guided into the right direction on how to obtain such permits and auto insurances.
Health
No one likes to get sick on vacation and that could be problematic if it happens overseas. A general rule of thumb is to contact your health insurance provider and ask them about your coverage. If your medical insurance can't cover you in a specific county, you have the option of purchasing supplemental travel insurance that can protect you in case of emergency treatment.
Now that you have the basics covered, you can begin planning your trip to an exciting destination across the globe!