Vacation in Paris Blog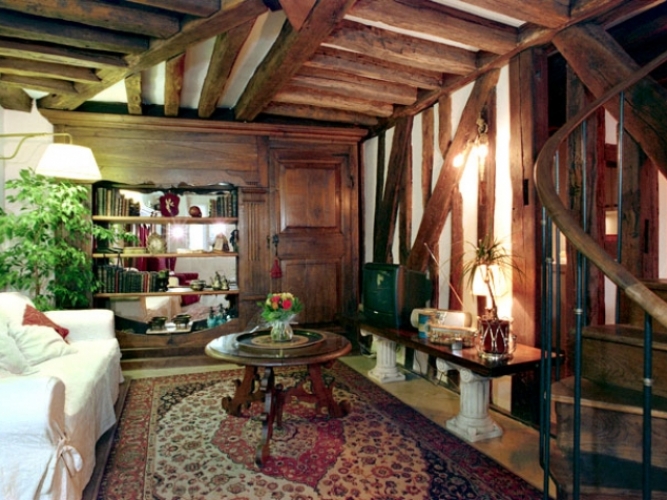 Places To Visit - Posted on Jul 28,2014 by JanSmi
Almost everyone wants to spend time in Paris – it's a city of art, culture, and history that calls to us. When you finally get to make your dream Paris holiday a reality, you should be able to cherish every moment of it, but that might not be so easy in the cramped, impersonal, and shared confines of a hotel. That's why choosing a Paris holiday apartment can make such a big difference. Here are four advantages a holiday apartment has over a hotel:
1.  Authentic experience – When you come to Paris, you want to experience French life and culture. To a large extent, that means getting out of a hotel and into the beautiful, historic neighborhoods you've been dreaming of. When you rent a Paris holiday apartment, you get a chance to live in real neighborhoods, with the corner markets and cafés and the bustle of everyday life. You'll run into neighbors and get to know charming little spots that are off the beaten tourist path. At the same time, the best Paris holiday apartments are all in desirable areas within a short distance from the sites and shopping that brought you to Paris in the first place. It's the perfect balance.
2.  Luxury and style – Paris holiday apartments offer a new level of luxury and style at surprisingly affordable prices. Since you have the run of your own flat, you have access to amenities that often aren't provided in a hotel or which carry a premium, like a living room or a full kitchen. And when looking at Paris holiday apartments, you have a much wider selection of styles, layouts and looks – everything from lofts to artist studios to full houses, with décor from Bohemian to ultra-modern to rustic. It truly lets you pick the home away from home of your dreams.
3.  Privacy – One reason that people pick Paris holiday apartments is for the added privacy of having their own space. Hotels often feel like a cookie cutter experience, in which you are just the latest person in line. You come and go through a crowded lobby and many amenities are shared. In an apartment, you get the same level of luxury, but with a much higher degree of privacy.
4.  An unforgettable experience – The truth is that hotel rooms are forgettable. Staying in a charming corner apartment with a balcony over a winding cobbled street is not. You want your Paris holiday to be a memory you keep for a lifetime. Renting a Paris holiday apartment can help make that wish come true.
What do you want to do in Paris?