Vacation in Paris Blog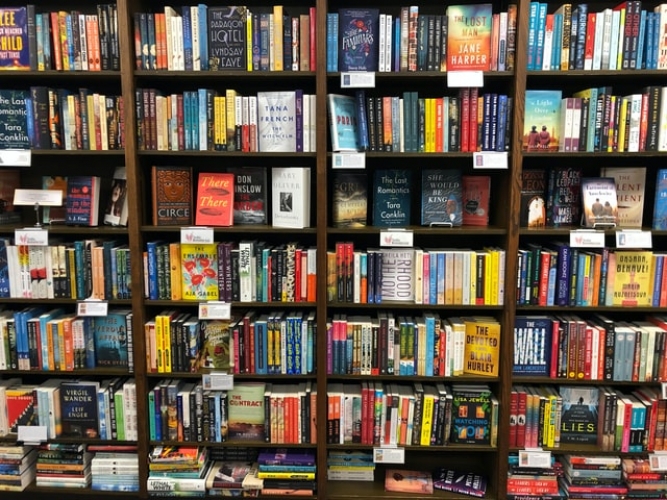 Places To Visit - Posted on May 11,2021 by Hampton*Jan
Smiles and More
Paris is beauty, glamour, romance, mystery - and fun. So, while we await the "great reopening," here are some books just for fun.
Let's start with comic books with a "'tude." The "Astérix" books, of course. Nothing tells you more about France than this happy band of ancient Gauls who spend their time outfoxing the Romans and then celebrating their successes with a banquet of wild boar.
Albert Uderzo and René Goscinny created a veritable national treasure in 1959 when they began their series of comics about the indomitable tribe whose magic potion and clever tactics keep the Roman Empire – and a group of unlucky pirates – off balance. The names of the characters alone – Obélix (little Astérix's supersized copain), Getafix (the Druid who brews the potion), Dogmatix (faithful canine companion) and so on – are worth the read.
They also give you a clue to the incredible translation work that turns these comics into English from their original French. Each reaffirms that good translation is an art and, in this case, it's practiced by masters, Anthea Bell and Dereck Hockridge. Read the original French and then treat yourself to the English version, just to enjoy the cleverness and brilliance. The wordplay in both languages is amazing.
Sadly, all the original team who created the series and did the translations has gone to that great comic book in the sky, but the new group is finding its stride, so Julius Caesar had better not relax. A new one, the 39th in the series, is due out this fall.
And then there's Monsieur Pamplemousse who cavorts through a series of books that never lets you forget that food and France go together. Pamplemousse is the creation of Michael Bond. If that name rings a bell, it's because the same Bond (not James) wrote Paddington Bear, but these books are definitely not kiddie fare. They're aimed directly at the adult market as Pamplemousse travels France as an inspector of "The Guide," a Michelin look-alike that awards "stockpots" to the country's top restaurants.
It's another series with fabulous names, most designed to keep food at the fore. There's Monsieur Pamplemousse, of course, who lives in Montmartre with his wife, whom he calls "Couscous." However, he does most of his restaurant tastings with his devoted dog Pommes Frites at his side. The loyal bloodhound has a palate every bit as good as his master's, plus a nose for finding solutions to the mysteries that land in Pamplemousse's lap. The inspector himself needs all the help he can get as he negotiates office politics and culinary egos, as well as gastronomic malfeasance.
Bond himself had an apartment in Montmartre for many years, and his intimate knowledge of the quartier adds a special charm to the stories. There are 18 books in the series, but they do not have to be read in order. My favorites are the early ones Bond wrote in the 1980s, but there are plenty of smiles in all of them.
Sadly, like the creators of Asterix, Bond has gone to the writer's workshop in the great beyond, but the Pamplemousse stories are a delightful compensation for those of us earthbound.
Photo ©Renee Fisher
*****************************************************************
Our latest guest bloggers - Don and Petie Kladstrup
Don and Petie Kladstrup are authors of two best-selling books, the first being Wine and War: the French, the Nazis and the Battle for France's Greatest Treasure, a best-seller that has been optioned for a motion picture. Their second book dealt with World War I: Champagne: How the World's Most Glamorous Wine Triumphed Over War and Hard Times. Both books have been translated into more than a dozen languages.
Coming November 1st! Champagne Charlie: the Frenchman Who Taught America to Love Champagne
Don and Petie are former journalists. Don was a award-winning foreign correspondent for CBS and ABC Television News. Petie worked for several mid-western newspapers before serving as an assistant to the American ambassador to UNESCO in Paris. They are the parents of two daughters and have lived in Paris since 1978, splitting their time between the city and their country home in the south of France.