Vacation in Paris Blog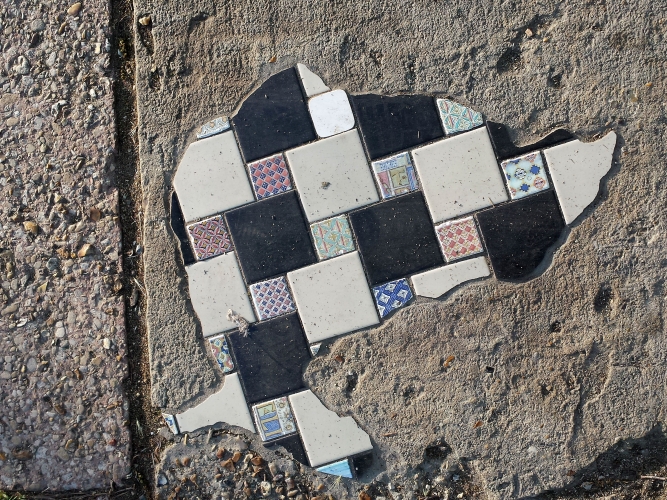 Places To Visit - Posted on Aug 03,2020 by Hampton*Jan
It's official: Paris is cracking open piece by piece. Or as the French government says, deconfinement is here.
Thanks especially to sidewalk cafes, now expanding into every available space and crack, Paris is starting to feel like Paris again. There is a reassuring clang of espresso cups hitting saucers and glasses clinked together; there's chatter, there's laughter. Waiters in masks and long white aprons seem genuinely pleased to see customers and tips again.
As my friend Lois reminded me, Americans work out their problems in psychologists' offices, but the French work out theirs in cafés.
Paris is happy again.
There are still limitations, of course: workers have priority on public transport during rush hours. Everybody else needs a self-issued pass explaining why they're out – medical visit, professional reason and so forth. Masks must be worn. Most stores require them, too, and provide hand sanitizer at the entry.
Even the outdoor markets, now joyfully open - and overflowing with wonderful summer fruits and vegetables - have sanitizer at each stand, and all the salespeople are masked. Between the poles of the stands, they've stretched layers of cling film, so the whole market appears to be shrink-wrapped.
No gatherings of more than 10 people, yet, so no big events like spectator sports or concerts. Saddest of all, the annual parade on the Champs-Elysées on July 14, Quatorze Juillet, has been cancelled.
But all the bad numbers of the corona virus are dropping dramatically. So cracked-open Paris is happy - even in its cracks. That's because some clever street artist has turned ugly breaks in cement into beauty spots.
Paris has always had street artists, but these are different bits of artwork that surprise and delight. Recycling and refreshing. I've started "collecting" them on my morning walks. No worry about breaking your mother's back if you step on a crack.
But watch where you step. You might miss a masterpiece.
**********************************************
Our latest guest bloggers - Don and Petie Kladstrup
Don and Petie Kladstrup are authors of two best-selling books, the first being Wine and War: the French, the Nazis and the Battle for France's Greatest Treasure, a best-seller that has been optioned for a motion picture. Their second book dealt with World War I: Champagne: How the World's Most Glamorous Wine Triumphed Over War and Hard Times. Both books have been translated into more than a dozen languages.
Don and Petie are former journalists. Don was a award-winning foreign correspondent for CBS and ABC Television News. Petie worked for several mid-western newspapers before serving as an assistant to the American ambassador to UNESCO in Paris. They are the parents of two daughters and have lived in Paris since 1978, splitting their time between the city and their country home in the south of France.