Vacation in Paris Blog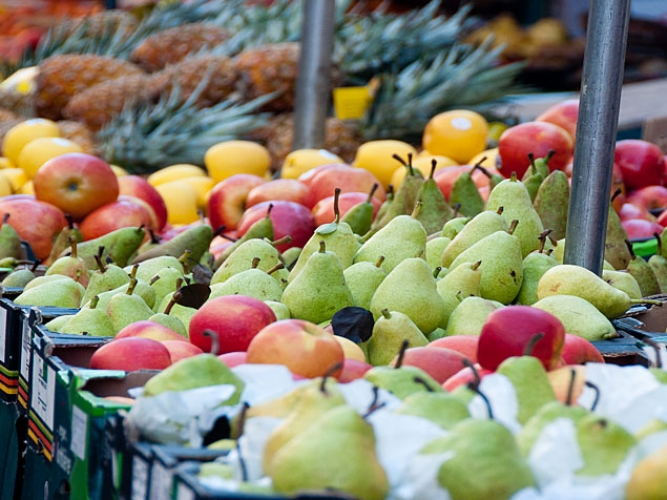 Places To Visit - Posted on Oct 25,2018 by Hampton*Jan
The market has to be one of the greatest experiences for tourists and it's certainly one of my favorite activities when I'm on holidays! Here are some tips to help you navigate the markets and get the most out of your experience!
*Find out where and when! - Before you leave, make sure you know when and where the market takes place. Quite often the market is only once a week so you want to make sure you don't miss it! Need some help? "Paris Market Finder" is a great resource and covers all types of markets, not just food:
www.marjorierwilliams.com/paris-market-finder/
Not in Paris? "Complete France" has a great resource for finding the market closest to where you'll be staying: www.completefrance.com/travel/market-days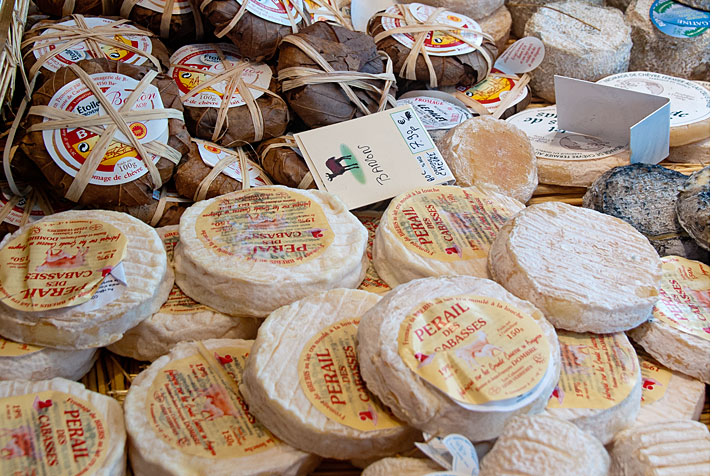 *Plan ahead! - If you're a keen cook, even on vacation, like me and you plan on taking advantage of your vacation rental kitchen, figure out how much food you need and only buy that much! It's easy to get carried away at the market because everything looks so tempting but if you're also going to check out some local restaurants you might not need as much food as you want to buy.
*Do like the locals! - Market day in France has a few basic rules to stick to if you want to really live like a local.

*Bring a reusable bag or basket. - Pro tip: many markets will sell lovely straw baskets which make great souvenirs but don't count on it – best to bring your own bags.

*Don't sleep in! - The best time to arrive at the market is early – it will be less crowded and you'll have time (and space) to really check out all the stands before it starts getting too busy. That way you end up having seen all the stands instead of feeling like you just have to buy at the first stand you come across.

*Patience is a virtue. - Shopping at the market is a way of life – so locals won't be in a hurry. Appreciate this and respect that there may well be a lot of socializing happening in the queue ahead of you between the vendor and the other customers.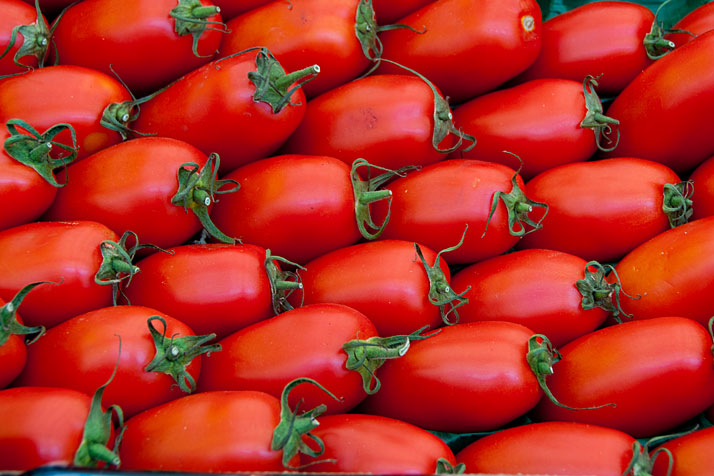 *Don't jump the queue and don't serve yourself unless you ask! - Make sure you find the end of the queue for each stand and join it. Even if it's long, it's a good time to get your vocabulary organized in your head and organize your change (if you're like me, you'll be wanting to get rid of some coinage!). Don't touch the produce/ items while you wait and check out the other customers to see if they are choosing their own items or are being served. Most market stands prefer to serve you themselves but these days, more and more will let you choose your own – just make sure to ask ("Je peux…?") before you do!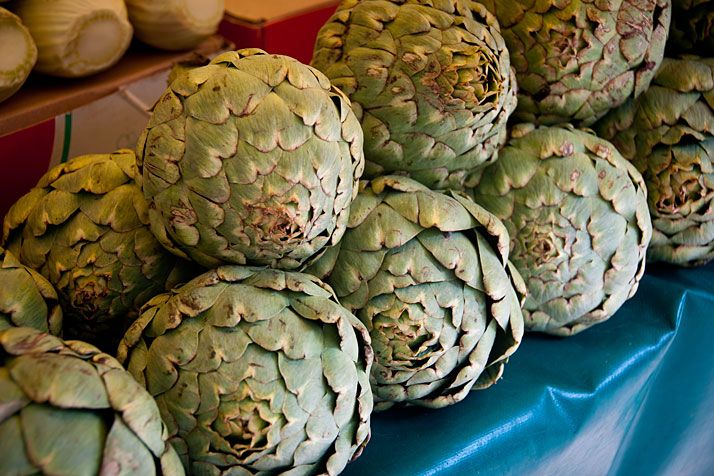 MARDI MICHELS is a full-time Francophile, French teacher to elementary school-aged boys and the author of www.eatlivetravelwrite.com - a blog focusing on culinary adventures near and far. As part of her job, she runs cooking classes for boys aged 7 to 14. Mardi grew up in Australia, lived and taught in Paris for over five years and now calls Toronto home. In 2014, Mardi and her husband purchased an historic home in southwest France, which they operate as a vacation rental property (www.neracvacationrental.com). In her spare time, Mardi teaches French cooking and baking classes in Toronto. Her debut cookbook, In the French kitchen with kids, published July 31st 2018 (Appetite by Random House). Read more at: www.eatlivetravelwrite.com/books