Vacation in Paris Blog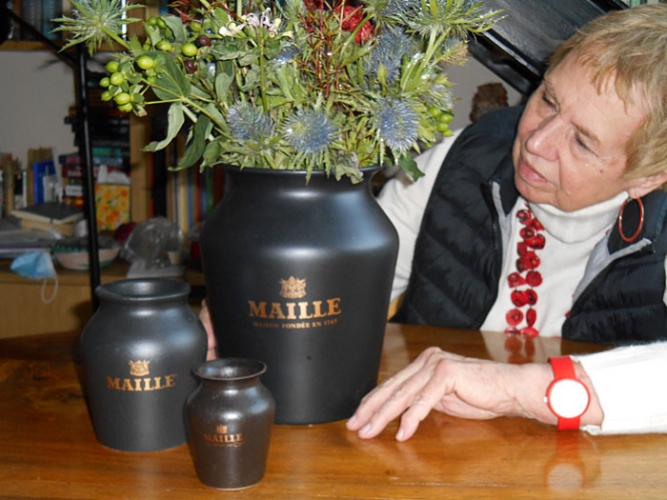 Places To Visit - Posted on Jan 07,2021 by Hampton*Jan
My husband Don is what the French call un sportif. He runs (has around twenty marathons to his credit), he plays baseball (the Men's Senior Baseball League World Series) and he works out. Unlike some of us (me, for example), he doesn't have to think about this or program it into his schedule. It's just part of his normal life.
With the corona virus having closed gyms and sports clubs in France, he's been using whatever is available – park benches for push-ups, tree branches for pull-ups, etc., using whatever's available rather than specialized equipment for physical training.
One of his favorite spots is on the rue de la Faisanderie, the Square Lamartine, not far from the Bois de Boulogne on the western edge of Paris. As the Bois is one of his regular running destinations, he manages to get both a run and a workout in one go.
Even better, there's a bus stop right near the park, so a worn-out Don can hop on for a ride back almost to our front door.
Such was the case the afternoon before New Year's Eve. He saw the bus coming and hurried to get to the stop. He jumped on.
Then he put his hand back into his pocket - and pulled out nothing. No ticket, no mask. He tried again. Nothing. Another pocket and finally his ticket. Still no mask.
Getting a bit desperate as the driver looked at him reproachfully, Don unzipped his jacket and pulled half of it up over his nose and mouth while trying to slide his ticket into the machine beside the bus driver. He fumbled around, dropped the ticket, picked it up and finally succeeded in "validating" the ticket.
With one hand still holding his jacket as a mask, he retrieved the ticket and tried to reach across his body and stuff it back into his pocket.
As he stumbled toward a seat, a young man, himself wearing a mask and sitting half-way down the aisle, reached into his pocket and pulled out a brand-new mask. He handed it to Don. He smiled and nodded. No rancor. No demeaning comments. France has accepted masks as a medical necessity, and one would be hard-pressed to find someone on the street without one. Just a polite gesture from a stranger. Don thanked him profusely, explaining he had forgotten his mask.
"Happy New Year," the man said.
A really sweet story, I thought. But wait. While the story is true, it's not accurate. Let me explain.
It is the story Don told me when he came home that afternoon of New Year's Eve, but it happened on the metro, not the bus. Don's struggle with his jacket, the very nice polite young man with the extra mask – all true. But I found this was only part of the story when I showed him the blog I'd just written, the blog you just read.
On the afternoon in question, he did put on his running clothes, but he did not go out for a run and workout as he often does. Instead, he went to the Maille Mustard Shop at Place de la Madeline. It's a small, but elegant shop, almost an institution on what some call Paris's "Gastronomic Golden Triangle." Other famous purveyors of specialty foods, like Fauchon, line the streets around the church of the Madeline.
Maille's is an outpost of the renown mustard company in Dijon, which makes the Grey Poupon sold in America. Here, it sells fresh mustard from pumps like those in an old-fashioned soda fountain. You get to choose the mustard you want – generic white wine mustard, chardonnay mustard, mustard with truffles – and the ceramic pot (black or white or, sometimes, a limited edition) and size (small, medium or large) you want. A salesperson pulls the lever, fills the pot and plugs it with a large cork, then packs it for you in an elegant black box.
They also have vinegars and about a jillion other flavoured mustards for sale, but those are pre-packaged.
Once or twice a year Maille brings out a new design or new color for its pots. I should explain that I collect mustard pots, so I always try to get there early to buy one before the new, limited edition runs out. I prefer old mustard pots, the antique ones, especially those from long-disappeared companies, but I can't resist the special editions. This year's holiday pot was dark blue with gold shooting stars.
One point to remember as you shop there: they do not sell the pots without mustard!
A couple of days after Christmas I was there to buy the 2020 holiday pot and mustard. When I came back from my shopping expedition, I mentioned to Don that there was a new thing at Maille. For the first time they were selling their extra-large pots which before had been just for their store's decor. These they were selling empty; no need to buy a gallon of mustard to become the proud owner of a big pot.
Now, back to my story and New Year's Eve.
As we got ready to celebrate the end of 2020, Don said he had to go to our cave to get a bottle of something special, and he disappeared.
Anticipating a great bottle of wine, I went upstairs to clean up. When I came back down, there was a giant Maille mustard pot waiting for me. (Also some super champagne.) Don had been trying to juggle that big ceramic pot and keep his mouth and nose covered with his jacket when that young man on the metro came to the rescue and helped out with a new mask.
Happy, Healthy New Year to all of you.
***********************************************
Our latest guest bloggers - Don and Petie Kladstrup
Don and Petie Kladstrup are authors of two best-selling books, the first being Wine and War: the French, the Nazis and the Battle for France's Greatest Treasure, a best-seller that has been optioned for a motion picture. Their second book dealt with World War I: Champagne: How the World's Most Glamorous Wine Triumphed Over War and Hard Times. Both books have been translated into more than a dozen languages.
Don and Petie are former journalists. Don was a award-winning foreign correspondent for CBS and ABC Television News. Petie worked for several mid-western newspapers before serving as an assistant to the American ambassador to UNESCO in Paris. They are the parents of two daughters and have lived in Paris since 1978, splitting their time between the city and their country home in the south of France.