Vacation in Paris Blog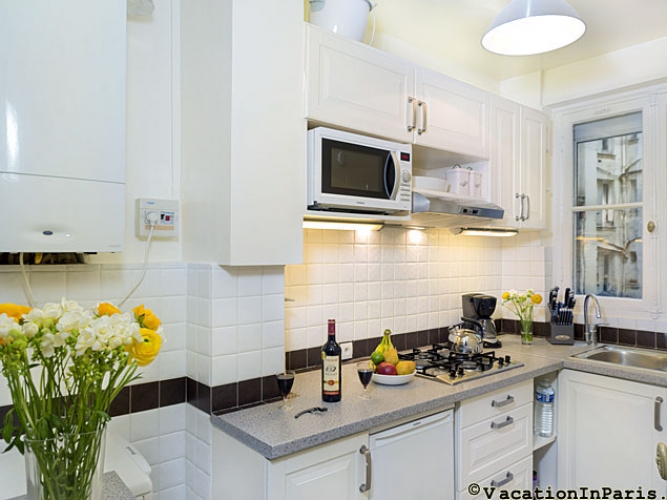 Places To Visit - Posted on Aug 16,2018 by JanSmi
Do you love to cook. Do you love to travel? Do you love to cook when you're travelling? Me too! One of the great things about staying in a vacation rental property is having access to a kitchen because there's no better way to wind down from a busy day's sightseeing than over a simple meal you can prepare yourself. Sure, eating out on holidays is great but sometimes you just need to relax with a glass of wine and a cheese/ charcuterie plate, right?
If you're one of those people who's dying to cook all that great food you see in the markets when you travel, you'll totally understand what I mean. If you've never taken advantage of your vacation rental kitchen and are keen, here are a few simple tips to help you make the most of this great opportunity!
1. What's the time?
If you are arriving in France late on a Saturday afternoon - you might want to make sure you stop in at a supermarket before the stores close on a Saturday night – depending on where you are, some stores are not open on Sunday mornings, though this is becoming increasingly common. Do a Google search for supermarkets and food stores in the area you'll be staying but don't rely on the times listed – if at all possible try to get to a store during regular opening hours, so, not late at night or on a Sunday.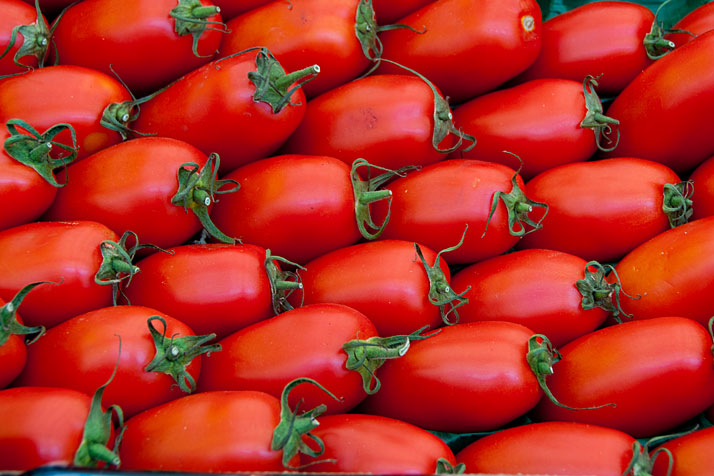 2. Check the cupboards
Before you go shopping, take a peek inside the cupboards of your rental apartment/ house. Often there are some staples (coffee/ tea/ sugar/ spices/ salt and pepper/ olive oil etc...) that previous renters have left. Generally speaking, if you buy, say, olive oil to use, you're not going to take it with you when you go home! So check to see what's there first! And if you don't need what's left at the end of your stay, leave it for the next guests!
3. Find your local market!
Although supermarkets are certainly convenient and (if you're me, endlessly fascinating) nothing beats a great market. Try to find out where your nearest one is located - Google this type of information because there's nothing more disappointing missing the market by a day. Check the neighboring arrondissements too! Apart from being the place to pick up some of the best ingredients to cook with, the market is a great place for people-watching. Plan to spend a few hours mooching around a market at least once if you are near one! Headed to Paris? Find your closest neighborhood market here.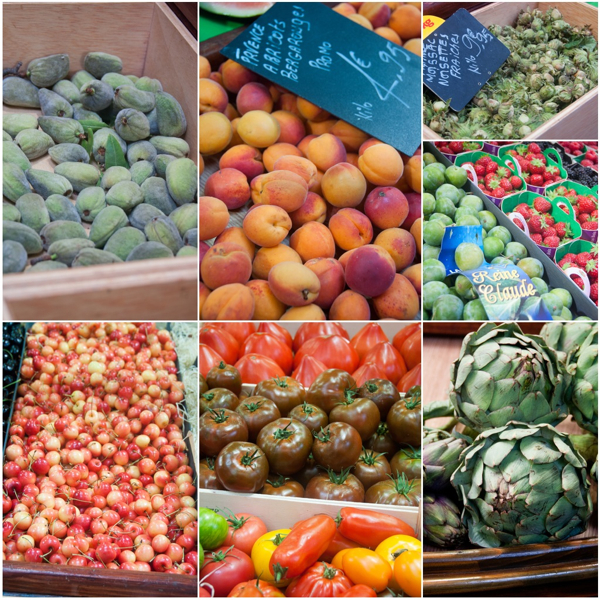 4. Make a list and check it twice!
Just as you would for other holiday activities (museums, tours, visits), plan your meals. You'll probably be checking out some local restaurants and if time is tight, you'll probably want to book those meals before you go. And, just as you plan restaurant meals, if you plan on cooking in your vacation rental, sit down and figure out exactly how much food you will need to buy. Hint: it's definitely less than you'll want to buy at the markets where you'll want to buy EVERYTHING!
5. Do you have a favorite kitchen tool?
Pack it!If you cook a lot, you most likely have a favorite knife. Maybe it's a whisk? Maybe it's even something silly like a vegetable peeler or a Microplane? If there's a favorite utensil that is easy to pack, bring it! Rental kitchens, no matter how well equipped they are, most likely won't have the sharpest knives and if you simply cannot do without one, you might find yourself at a loss. A good knife can make or break a dinner!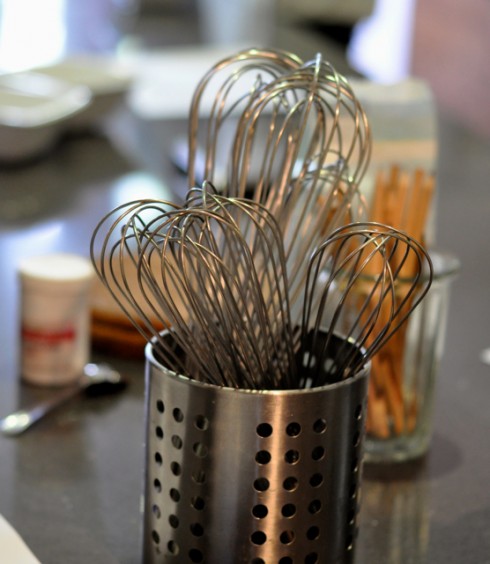 Feeling inspired? Go ahead – take advantage of that rental property kitchen – it can only help you live even more like a local during your time in Paris!
About the author -
MARDI MICHELS is a full-time Francophile, French teacher to elementary school-aged boys and the author of www.eatlivetravelwrite.com - a blog focusing on culinary adventures near and far. As part of her job, she runs cooking classes for boys aged 7 to 14. Mardi grew up in Australia, lived and taught in Paris for over five years and now calls Toronto home. In 2014, Mardi and her husband purchased an historic home in southwest France, which they operate as a vacation rental property (www.neracvacationrental.com). In her spare time, Mardi teaches French cooking and baking classes in Toronto. Her debut cookbook, In the French kitchen with kids, publishes July 31st 2018 (Appetite by Random House). Read more at: www.eatlivetravelwrite.com/books