< BACK TO RENTAL INFO
GUEST COMMENTS - ID# 369
RATINGS:
5 = Excellent ; 4 = Very Good ; 3 = Good ;
2 = Acceptable ; 1 = Unacceptable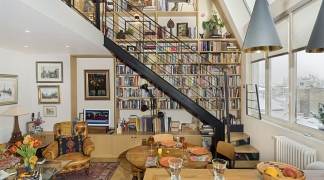 Sep 15, 2018: Norman L. - Victoria, BC Canada for 7 nights
Interaction with VacationInParis.com:
Comments:We thoroughly enjoyed our week in Paris, in no small measure to having such a fantastic apartment to call home for the week. Everything was as promised. We have no hesitation in recommending Vacations in Paris and this apartment in particular. The staff of Vacations in Paris were also extremely responsive to emails and phone calls. We felt support was always available. Thank you.
---
Sep 05, 2018: Sandra F. - Haddon Heights, NJ for 7 nights
Interaction with VacationInParis.com:
Comments:We enjoyed our stay and would rent again in a heartbeat. Loved the neighborhood. Everything we needed could be found nearby. The owners were wonderful and showed us certain details about the apartment that were very helpful. This was the quietest apartment we have stayed in so getting to sleep was no problem. Can't say enough about the pluses this property offers. Think we covered it. Everything was great!
---